Mixing & injection plants
In the field of the low pressure injections, METAX provides different solutions following the specific Client's needs.
In particular METAX designs and produces mixing & injection plants (mix capacity 5-12 m3/h) and injection plants with one or more grout pumps, in order to perform single or contemporaneous multiple injections.
For multiple injection managing/recording, METAX can install specific electronic devices of different Brands following the Client's technical feeling/choice.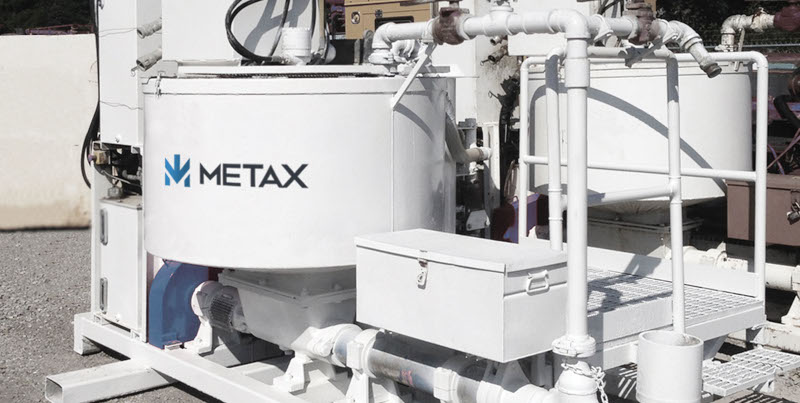 Applications, techniques and phases
APPLICATIONS

Soil Consolidation

TECHNIQUES

Grouting | Soil Mixing

PHASES

Mixing and Injection
Mixing & injection plants
Models
Go to the list of models, check out the features and download the data sheets.
See details
METAX equipments
Discover all METAX equipments, their applications and technical specifications.